Mahathir or Anwar should take over as the new Education Minister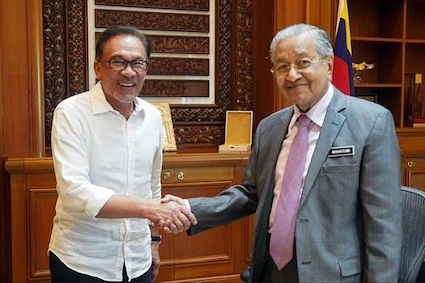 Raja Sara Petra
Malaysia's deteriorating education system and bad education policies have always been a bone of contention for most Malaysians. Many, in fact, view education as more important than the economy because this deals with the future generation and one's future is tied to education.
When Pakatan Harapan took over 20 months ago, Malaysians had expected a paradigm shift from the old policies and education system and major reforms to be introduced. Alas, as the Malays would say, indah kabar dari rupa. It was not even old wine is a new bottle but old wine…period.
Enough is enough. Stop playing with the future of our children. Since no one seems capable of solving the many issues that have gone unresolved for decades, Tun Dr Mahathir Mohamad should personally take the education portfolio and get things sorted out.
If Mahathir does have the time, then appoint Anwar Ibrahim, who is currently jobless. After all, Anwar, just like Mahathir himself, was once an Education Minister so he should know what to do. And if Anwar is not a capable Education Minister, then he does not deserve to become Malaysia's eighth Prime Minister.