Opposition MPs must beg for budget if they want money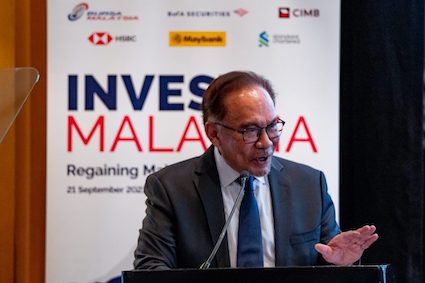 (Bernama) – Prime Minister Datuk Seri Anwar Ibrahim has urged opposition Members of Parliament to resume discussions with Deputy Prime Minister Datuk Seri Fadillah Yusof regarding allocation requests for their respective constituencies.
This follows the statement by opposition lawmakers yesterday who announced that they will stop negotiations or requests for allocations for their areas with Fadillah.
"Discuss with DPM Fadillah," he said when met by reporters after officiating the National Family Month Celebration (BKK) 2023 at Dataran Putrajaya here today.
When asked about allegations that there were various conditions that opposition MPs needed to comply with if they wanted to request allocations for their areas, Anwar said: "None."
Yesterday, Perikatan Nasional (PN) Chief Whip Datuk Seri Takiyuddin Hassan stated that he had met with Fadillah twice to discuss the relevant allocations before announcing the decision to suspend negotiations on the matter.