Do we need 'wasteful' PLKN, asks retired army general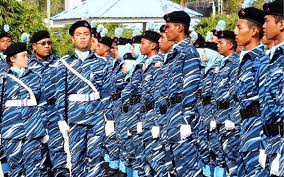 Arshad Raji says Malaysia should adopt the Japanese and South Korean models by integrating patriotism into the school curriculum.
(FMT) – The government must study in-depth the abolished national service programme, known as Program Latihan Khidmat Negara (PLKN), to gauge its effectiveness following a proposal that it be revived, a retired army officer said.
"We must take another look to see whether the original PLKN was actually beneficial. You must study that because there were a lot of weaknesses in the programme," retired brigadier-general Arshad Raji told FMT.
He said he found the programme to be a waste of time and resources.
"Millions are wasted, uniforms are wasted. To become patriotic? I think it is a waste of time," said Arshad.
In 2018, it was reported that the government spent RM8.43 billion on PLKN over a span of 14 years. A large chunk of that sum was used to lease training camps.
Arshad suggested that the government instead adopt the South Korean and Japanese model of integrating patriotism into the school curriculum.
"You don't start (instilling) patriotism from Form Five or Form Three, that's too late. We always believe that if you develop patriotism for children you must start when they're young," he said.
In the PLKN programme, 18-year-olds were drafted randomly to undergo three months' training, encompassing team building sessions, camping and firearms.
On Oct 9, defence minister Mohamad Hasan announced plans to revive the programme at a cost not exceeding RM100 million annually, a significant decrease from RM500 million previously.
Mohamad also said the defence ministry had formed a special committee to explore a new approach for PLKN, a departure from the previous "summer camp" format.
Former PLKN trainer Sani Idris supports the programme's revival, saying it would foster a deeper sense of patriotism among the youth.
"There are no activities like this in school or public universities that can help with character building or instil patriotism," he told FMT.
Sani dismissed the notion the programme would perpetuate racial disharmony through the indoctrination of stereotypes, saying it was more likely to strengthen ties amiong the different ethnicities.
"In schools, you'll find that students would sit separately in their own racial groups, but at the PLKN camps, we used to shuffle them during every activity, even where they stay.
"This is where they can learn to live alongside people from different ethnic groups," he said.