Why the double standard in reaction, asks Zaid after Wan Ji's imprisonment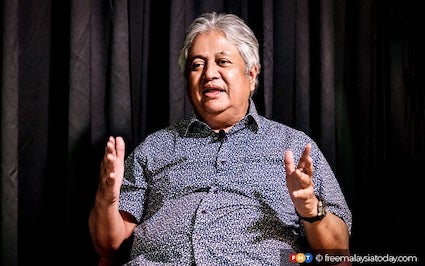 The former law minister calls for the repeal of the Sedition Act, citing inconsistencies in its application.
(FMT) – Senior lawyer Zaid Ibrahim has questioned the double standard in how cases prosecuted under the Sedition Act are treated following the nine-month imprisonment of independent preacher Wan Ji Wan Hussin.
Commenting on the silence after Wan Ji's imprisonment, the former law minister said it was a contrast from the reaction when the late DAP leader Karpal Singh was initially found guilty of insulting the then Perak ruler, Sultan Azlan Shah, in 2010.
Karpal was charged with questioning Sultan Azlan over the removal of former menteri besar Mohammad Nizar Jamaluddin during the 2009 Perak constitutional crisis.
"Those in power today condemned the decision. Led by Lim Kit Siang and PKR, there was a loud chorus asking for the repeal of the (Sedition) Act, that it violated basic freedom of speech," Zaid said in a posting on X (formerly Twitter) today.
"I know Karpal was the Lion of Jelutong and the leader of DAP and Wan Ji is just another Malay preacher."
As such, he called for the Act to be repealed as there was inconsistency in applying the law.
"The upper crust of society insulted the rakyat all the time, making false promises, calling them jumud (ignorant), badut (stupid), et cetera, but they were not prosecuted for insulting us," he said.
On Monday, the Court of Appeal dismissed Wan Ji's final appeal against his conviction and allowed the sessions court's original nine-month sentence to be reinstated.
The Shah Alam sessions court had sentenced the preacher to nine months jail on April 9, 2018, after he was found guilty of committing sedition against Sultan Sharafuddin Idris Shah in a 2012 Facebook post.
Wan Ji appealed against the conviction, while the prosecution cross-appealed to enhance the sentence.
On July 9, 2019, the Shah Alam High Court enhanced the jail term to one year.
Wan Ji was charged under Section 4(1)(c) of the Sedition Act, which carries a maximum jail term of three years and a maximum fine of RM5,000.