PH MP lays blame squarely on AG in Zahid's DNAA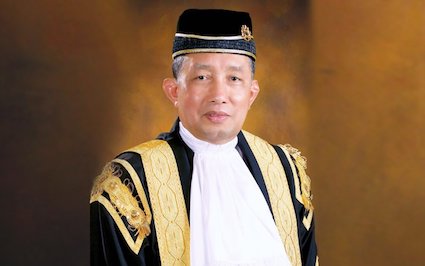 (Malaysia Now) – PKR MP Hassan Karim has singled out the attorney-general as the sole individual responsible for stopping the corruption trial of Deputy Prime Minister Ahmad Zahid Hamidi.
"The attorney-general must take responsibility, and it would be appropriate for the special select committee to call the current and past attorneys-general for an explanation. They must come," the Pasir Gudang MP told the Dewan Rakyat today.
Hassan, who several times broke ranks with his fellow backbenchers by criticising the government on a number of issues, said he chose to defend Prime Minister Anwar Ibrahim in the matter.
Anwar and his Pakatan Harapan coalition have been under intense criticism over the attorney-general's controversial move to grant a discharge not amounting to acquittal (DNAA) for the 47 criminal charges in Zahid's case.
The Attorney-General's Chambers (AGC) made the request in the middle of Zahid's corruption trial on Sept 4, a day before former attorney-general Idrus Harun ended his tenure.
Hassan said he believed that Anwar had not interfered in the decision, adding that this had been personally conveyed to him.
"I believe what he told me was between two friends, between the leader and a party member. I have the right to believe what my leader said.
"I will not throw my leader under the bus."
Hassan also urged Anwar himself to explain the DNAA issue at the next Prime Minister's Question Time in the Dewan Rakyat.
Anwar, whose appointment as prime minister last year came on the back of Zahid's commitment of his Umno MPs, had said that the decision was solely by Idrus, adding that were it up to him, he would have waited until after the twin by-elections of Sept 9 for the DNAA application to be submitted.