Pelangai a different ball game, analyst says after PH win in Johor by-elections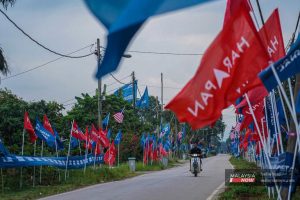 A key factor is the demographic of voters, almost 70% of whom are Malay.
(MalaysiaNow) – An analyst says that Pelangai, a state constituency in Pahang where the country's fourth by-election this year will be held next month, might present a different playing field from Simpang Jeram and Pulai in Johor where Pakatan Harapan (PH) and Barisan Nasional (BN) prevailed at the Sept 9 polls.
Azmil Tayeb of Universiti Sains Malaysia said this was mainly due to the demographic of voters in Pelangai, whose assemblyman Johari Harun died in a plane crash in August.
"In Pulai and Simpang Jeram, voters were almost equally divided between Malays and non-Malays," he said.
"But in Pelangai, Malays make up more than 70% of the electorate. Given that Perikatan Nasional (PN) won more than 90% of the Malay-majority constituencies at the last state election, it has good odds of winning there, too."