MACC looking into new leads in Zahid's case,says Azam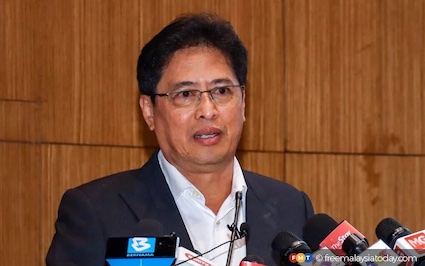 Graft investigators are still probing new leads in Datuk Seri Dr Ahmad Zahid Hamidi's Yayasan Akalbudi's case, says Tan Sri Azam Baki.
(MSN News) – The Malaysian Anti-Corruption Commission chief commissioner, however, declined to elaborate on the investigation.
"I am not sure how long it will take to look into the new leads. I leave it to my investigators," he said.
On Monday, the High Court granted a discharge not amounting to an acquittal against the Deputy Prime Minister for all 47 graft charges involving Yayasan Akalbudi funds.
In his judgement, Justice Datuk Collin Lawrence Sequerah said the extended time needed for investigation was justifiable as the representations submitted by the defence had taken up hundreds of pages for examination by the prosecution.
The prosecution had earlier applied for Ahmad Zahid to be discharged but not acquitted as further investigations were still needed for the case.
Deputy Public Prosecutor Datuk Dusuki Mokhtar listed 11 reasons for it, including ensuring no miscarriage of justice is committed and making way for more comprehensive investigations by the authorities.
The defence had submitted several representations to the Attorney-General's Chambers on Dec 8 last year and Jan 26, Feb 28 and March 7 this year.
Mohd Dusuki said that the MACC is still investigating the case after Ahmad Zahid made representations.
Earlier in his speech when opening Governance, Integrity and Anti-Corruption Research Conference, Azam said e-sports industry is currently under the scrutiny of the MACC due to it being exposed to corruption and gambling.
He said corrupt activities in the e-sports industry were believed to occur in the form of digital transactions such as bitcoin and cryptocurrency which make it difficult for the authorities to detect them.
"We have yet to have any cases but it's kind of awareness to us. We have to be prepared and not wait for it to happen," he said.
Azam said the sports industry became more challenging when electronic sports became a focus due to its potential and high commercial value the sector was able to generate.
According to the United Nations Office on Drugs and Crime (UNODC) report entitled Global Report on Corruption: Evolutions in Sport Related to Corruption in 2021, no legislation or policy framework that regulates the operations of e-sports operators has caused e-sports to be exposed to corruption.