Lead prosecutor in Zahid's corruption trial dropped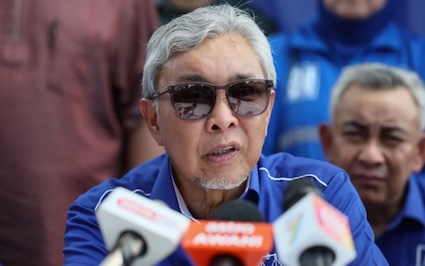 (NST) – Deputy public prosecutor Datuk Raja Rozela Raja Toran, who was the lead prosecutor in Datuk Seri Dr Ahmad Zahid Hamidi's corruption trial, is no longer handling the case.
The senior prosecutor had been the lead DPP in the case where Zahid is accused of misappropriating RM31 million of charity foundation Yayasan Akal Budi (YAB) funds.
However, the New Straits Times reported last week that the graft trial had resumed without Raja Rozela's presence in court.
The NST can now confirm that the DPP has been taken off the case.
"She is no longer with the team," sources told the NST following repeated queries about her status.
Previous attempts to get a confirmation about her absence in court were met with stony silence from the other prosecutors who have taken over her duties.
The NST had also reached out to Attorney-General Tan Sri Idrus Harun for clarification on Raja Rozela's status but he has yet to respond.
When pressed on the reason behind her dismissal from the case, which Raja Rozela had been handling from the onset when Zahid was charged, the source said no reasons were given.
Meanwhile, Raja Rozela when contacted refused to say anything.
"I am a public servant… I am not allowed to comment. My apologies," she said before hanging up.
Zahid, 70, is facing 47 charges of criminal breach of trust, graft and money laundering involving YAB funds.
He was accused of committing the offences between March 28, 2016, and April 11, 2018.
He was charged on Oct 19, 2018 and has since been ordered to enter his defence.
Zahid's lawyers have, however, filed representation letters to the Attorney-General's Chambers (AGC) to have his charges dropped but a decision on the matter is pending.
The Umno president's defence team has contended their client should be freed as new evidence had emerged in the case.
Zahid's counsel Hamidi Mohd Noh said the 200-page long representation letter was sent to Idrus earlier this year.