What makes Kedah a prize catch?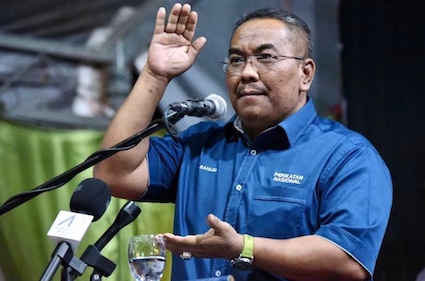 (Bernama) – What is so special about Kedah that both the Pakatan Harapan (PH)-Barisan Nasional (BN) unity alliance and their rival Perikatan Nasional (PN) are going out of their way to capture the state in the Aug 12 polls?
The determination of PH-BN and PN to win in the "Rice Bowl" state is evident in the statements made by leaders of both sides, the programmes lined up and the candidacies of several key leaders in the Kedah polls, which are being held together with those in five other states.
Universiti Sains Malaysia political analyst Prof Dr Sivamurugan Pandian said Kedah is a hotly contested state because it is regarded as a "swing state".
He said the fact that the Kedah administration had changed hands in several general elections in the past had emboldened contesting parties to give more emphasis on the state this time around.
"Kedah voters can swing to any side because of the big number of fence-sitters. They are capable of casting their ballots either way, and this makes political parties feel they always have a 50-50 chance," he told Bernama.
However, Sivamurugan said PN would be under more pressure as the coalition needs to maintain its winning momentum in the 15th general election (GE15), where it almost made a clean sweep of the parliamentary seats in Kedah except for Sungai Petani.
According to him, the polls would also show whether the support received by PN in the last general election would have a lasting effect or would switch to the Unity Government parties.
"For the Unity coalition, for sure they want to test the effectiveness of their newfound cooperation, which was not established before GE15. If they win Kedah, it will boost the motivation and determination of the Unity Government as Kedah voters are predominantly Malays," he added.
Sivamurugan said if BN-PH could make effective use of the campaign period, it was not impossible for them to wrest Kedah from PN.
"It is crucial for them (BN-PH) to determine their Menteri Besar candidate. Secondly, the issues being played up now tend to border on sentiments of emotion rather than direction or the future.
"They should be wise in playing these two issues instead of focusing solely on the weakness of their opponents in terms of achievements at the state level," he said.
Another political analyst, Dr Mazlan Ali, said Kedah has the potential to become a developed state and on this basis the Unity Government felt that the state government should be in line with the federal government for development to be coordinated.
"Today Kedah is under PAS. Furthermore, the Menteri Besar is seen to be vocal, clashing a lot with the federal government. So, it is important for BN-PH to capture this state to show that they are on the right side," said Mazlan, who is from Perdana Centre of Razak Faculty, Universiti Teknologi Malaysia.
He said several studies showed that Kedah voters were increasingly open on their choice of parties and this made contesting parties confident about winning the state.
Universiti Teknologi MARA (UiTM) Kedah Branch political science lecturer Firdaus Ramli said the factor of securing support from Malay voters, apart from in Kelantan and Terengganu, was among the elements driving PH-BN and PN to snatch victory in Kedah.
He said if PH and BN managed to capture Kedah, it would indirectly send a signal that they still have Malay support and refute claims by certain quarters that they have lost ground among the community, especially in northern Peninsular Malaysia.
"Religious and racial sentiments will become the main trend in determining the inclination of voters, especially in northern Kedah, apart from young and outside voters.
"If BN-PH can offer something to voters, (chances are there) because young people vote according to trend and not understanding of parties or candidates," said Firdaus, who is with UiTM's Administrative Science and Policy Studies Faculty.
PH-BN is locked in battle with PN in all the 36 seats up for grabs in Kedah.
According to Election Commission statistics, 1,585,085 registered voters are eligible to cast their ballots in the Kedah polls, with 104,284 aged between 18 and 20.