High Court fixes 2025 trial dates for US$8 bil 1MDB suit against Najib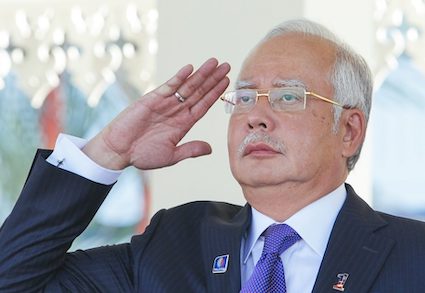 (The Edge) – The High Court (commercial division) has fixed 12 days starting in January 2025 as trial dates for an US$8 billion (RM37.23 billion) suit filed by 1Malaysia Development Bhd (1MDB) and its four subsidiaries against ex-prime minister Datuk Seri Najib Razak and former members of the now-defunct fund.
The dates were fixed by judge Atan Mustaffa Yussof Ahmad following case management on Monday (July 3).
The trial dates are Jan 27 to 30, April 7 to 10, and April 21 to 24, 2025.
The dates were confirmed by 1MDB's counsel Siva Kumar Kanagasabai from Skrine after the case management.
In February 2022, Najib's lead counsel Tan Sri Muhammad Shafee Abdullah had informed the court and the parties involved in the suit that it was mutually agreed that the hearing of the commercial suit would only start after the conclusion of the 1MDB-Tanore criminal trial involving his client.
At present, the criminal trial before judge Datuk Collin Lawrence Sequerah is at the tail end of the prosecution stage, with several more prosecution witnesses, including former Bank Negara Malaysia governor Tan Sri Zeti Akhtar Aziz and the investigating officer, scheduled to take the stand.
Najib started serving his 12-year jail sentence at the Kajang prison from Aug 23, 2023 after he was found guilty of all seven charges in relation to former 1MDB subsidiary SRC International Sdn Bhd. The former PM was also fined RM210 million.
However, Atan Mustaffa is scheduled to hear on July 14, 2023, Najib's application to set aside the US$681 million interim Mareva injunction (asset freezing order) imposed on the ex-PM by the court since last year.
1MDB, along with 1MDB Energy Holdings Ltd, 1MDB Energy Ltd, 1MDB Energy (Langat) Ltd and Global Diversified Investment Company Ltd (previously known as 1MDB Global Investment Ltd), had filed the suit in May 2021 against Najib and seven other former senior 1MDB staff, several of which are still missing.
Those named are 1MDB deputy chief financial officer and executive finance director Terence Geh Choh Heng, former general counsel Jasmine Loo Ai Swan, executive director of business development Casey Tang Keng Chee, former director of investments and chief investment officer Vincent Beng Huat Koh, former chief financial officer and subsequently chief operating officer Radhi Mohamad, former director of investments Kelvin Tan Kay Jim and former chief investment officer Nik Faisal Ariff Kamil.
In the statement of claim, the plaintiffs alleged that the defendants, including Najib as the former chairman of the board of advisers, had facilitated the companies to enter into sham agreements to create a circuitous trail of money to ease or conceal the misappropriation of 1MDB funds.
The companies further contended that Najib disregarded his obligations under Article 117 of the Memorandum of Articles of Association and abused his powers in exercising his public functions to maliciously commit fraud and misappropriation, resulting in the fraudulent transfer of funds and losses to them.
They contended that Najib should have foreseen the losses incurred due to such acts of misappropriation during each of the phases — losses that every Malaysian now has to bear.
They also claimed that Najib had abused his position in causing further losses and therefore, they are entitled to aggravated and exemplary damages because of his actions in obstructing and hindering investigations into the wrongdoing, whereby he obtained secret profits for himself or his agents.
They further alleged that Najib had taken advantage of his position and power to influence, facilitate and cause fraud, so that the management complied with his stated intentions that ran contrary to 1MDB's corporate objectives, national interests, and the interests of Minister of Finance Inc — to benefit his stepson Riza Aziz, businessman Low Taek Jho (Jho Low) and others.