Kota Kinabalu Umno leaders claim corruption in party poll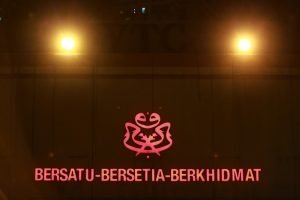 A group of Kota Kinabalu division Umno leaders and members suspect an element of corruption in a recent party election here.
(Borneo Post Online) – Parti Warisan Sabah (Warisan) dissident Zulfikar Zulkifli, representing the division's branch leaders at a press conference in Inanam here yesterday, claimed that during the Umno Kota Kinabalu division committee elections on July 1 and 2, a lot of shady happenings have been going on.
"For example, the names of certain candidates have been either erased or replaced with the names of other candidates.
"We also found that sometimes when, for example, we register 1,000 new members, their names would not show up in the system.
"This matter needs to be investigated to clarify whether this is due to an error in the registration system or there is corruption involved," he said.
Zulfikar added they are not asking for much and just want fairness according to what is enshrined in the Umno constitution, and to ensure that the voice of the Umno grassroots leaders are heard.