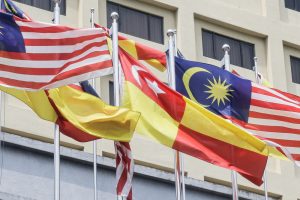 Judge the parties and coalitions for both not naming their candidate or not able to find a candidate to be named.
Praba Ganesan, The Malay Mail Online
The story of Pakatan Harapan began with Selangor in 2008. There was an election and they won it. No one other than Umno — leading Alliance or Barisan Nasional (BN) — had ever done so before.
It charted their course, first prematurely as federal government in 2018, and the second time last November.
The value of that Selangor win can never be undermined. It served notice that Umno's days as the only top dog were numbered.
Which is why all attention transfers to the richest state and political epicentre, Selangor this election season.
Perikatan Nasional's (PN) desire to replace Pakatan in 2026 can be boosted immeasurably in Selangor.
All the wins in Kedah, Terengganu and Kelantan cannot replace the symbolic value of the Klang Valley. Penang has geopolitical and racial limitations, and with all due respects, Negeri Sembilan is a trend follower, not a setter.
There is no better way to advertise that Pakatan is intact than to win Selangor convincingly.
There is no better way to advertise Pakatan's days are done than for PN to just inch to victory in the Merah-Kuning state.
It is my home state, for the purposes of full disclosure.
With a parochial structure for all parties, the menteri besar position is what matters most. He sets the tone, he runs the state.
Therefore, as Nomination Day draws closer, all parties and coalitions should present their presumptive menteri besar candidate. To not do so is disingenuous and unfair to the Selangor voter.
Is it the incumbent Amirudin Shari, or not? So far, the prime minister, PKR president and head of Pakatan, Anwar Ibrahim has been mum about it.
At a time he espouses stability for the whole country, extending some of that courtesy to the Klang Valley would be much appreciated.
But since he won't, and this column suspects that would be the case till voting day, it is only fair to lay down the options. The veracity of these names is up to the readers to decide.
The price to change
Menteri Besar Amiruddin is a three-term assemblyman of Sungai Tua — Batu Caves and MIC stronghold previously. His mentor Azmin Ali handpicked him as he left the job to be minister in 2018.
The Universiti Putra Malaysia graduate passed the loyalty test in 2020; when Azmin left with other rebels to form the first PN government, he chose to stay with Anwar.
He went on the beat Azmin for the Gombak parliament seat last November.
Amiruddin is not controversial, neither is he remarkable.
If he is to be replaced, Anwar best remember how it went when he removed the first Pakatan menteri besar Khalid Ibrahim.
Murmurs of axing the ex-corporate officer Khalid was rife for years leading to GE2013, and only grew louder after polling when PKR kept Selangor but failed to unseat BN at the Dewan Rakyat.
Khalid did himself no favour by being overwhelmingly unloved inside the party and with his own constituents. He fled his hometown Ijok to Port Klang to avoid defeat in the state seat.
His end was not long to come.
Anwar's people engineered a by-election in Kajang — as a precursor to him being MB — only to be jolted by the Federal Court incarcerating Anwar a day before MH370 disappeared. Usual substitute Wan Azizah Wan Ismail won the seat but her ascent to MB on behalf of her husband was blocked by both partner PAS and the palace.
Compromise candidate Azmin won on September 23, 2014 after both a month of rebellion by sacked Khalid and then a rescue in the form of two PAS assemblymen abandoning their party to prop up PKR's plan.
It was ugly, to be succinct.
Does Anwar want a repeat or will he just settle for Amirudin even if he is an impending threat?
Amirudin's the sensible choice, but in Malaysia sensible is detested.