Muhyiddin: Selangor is Perikatan's priority for coming state polls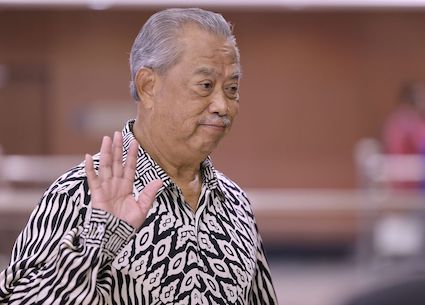 (MMO) – Perikatan Nasional (PN) has placed Selangor, Malaysia's most developed state, as a priority state for the coalition to win in the coming elections involving six states.
News portal Free Malaysia Today reported PN chairman Tan Sri Muhyiddin Yassin as saying that while all six states were important, it was crucial that the coalition wins Selangor, the country's richest state.
He said Selangor, being the most developed state, is important as it contributes 24.8 per cent of the national gross domestic product (GDP) which translates to around RM300 billion.
Muhyiddin, who is also the Parti Pribumi Bersatu Malaysia (Bersatu) president, admitted that it will not be easy for PN to capture and take over Selangor's administration.
"If you asked me two to three years ago whether we can take over Selangor, I would have said 'we will try'.
"Now, I would say 'God willing', because there has been a change in the political landscape after the general election," Muhyiddin said during an interview with the online news portal that was published today.
The former prime minister was commenting on PN's objectives for the coming polls where the coalition is prepared to be the next government in all six states.
Since 2008, Selangor is considered a solid Pakatan Harapan (PH) stronghold where DAP and PKR feature prominently in a majority of its 56 state seats.
In the report, Muhyiddin said if PN successfully wins Selangor, it was due to the people who wanted change.
He pointed out that if PN achieves such a feat, it will be a "people's wave" and not a "green wave".
"It has caused many Umno seats to fall, and we have taken over many seats with a strong majority," he said, referring to last year's 14th general election (GE14) where several known Umno parliamentary seats in the northern states fell to PAS candidates under PN.
Due to PAS being the dominant party during GE14, many have termed it as a "green wave" attributing it to the Islamist party's flag colour.
The Selangor state legislative assembly was officially dissolved on Friday and the state is now administered by a temporary caretaker government until the new government is formed after the state polls.
Selangor is one of the six states to hold its state elections this year. The other states are Kedah, Terengganu, Kelantan, Negeri Sembilan and Penang.