Umno says Dr Mahathir, Tun Daim and Halim Saad under MACC investigation
(NST) – The Malaysian Anti-Corruption Commission (MACC) is expected to call back a former senior minister and a businessman with the Tan Sri title for questioning in relation to the embezzlement of national funds worth more than RM2.3 billion.
Another prominent businessman was also asked to appear tomorrow for questioning by the MACC.
Such a move was triggered by a series of MACC actions, including the seizing of several documents related to the acquisition of shares involving publicly listed companies.
The irregularities that were reported to have occurred around the 1990s were alleged to have had a negative impact on the country, leading to a decline in Malaysia's economy.
"They will be called again very soon. The MACC will also get in touch with other individuals including a lawyer, an auditor, and a company representative to obtain more documents needed for the investigation," a Malay daily said, quoting sources.
Halim Saad
On the seized documents, it was learnt they include banking papers as well as documents from the Securities Commission (SC) and a developer company.
MACC chief commissioner Tan Sri Azam Baki when contacted had confirmed the matter, saying that the investigation focused on Section 23 of the MACC Act 2009 for the offence of misusing of power to obtain bribes and Section 4 (1) Anti-Money Laundering, Anti-Terrorism Financing and Proceeds of Unlawful Activities Act 2001 (AMLATFPUAA) 2001 for money laundering.
Earlier this week, the New Straits Times reported that MACC has opened several investigation papers against a 'Tan Sri' business figure and a former senior minister in relation to the embezzlement of national funds worth more than RM2.3 billion.
According to reliable sources, the investigation was a continuation and addition to the disclosure of confidential documents made by the International Consortium of Investigative Journalists (ICIJ) regarding suspected transactions in several offshore financial centres.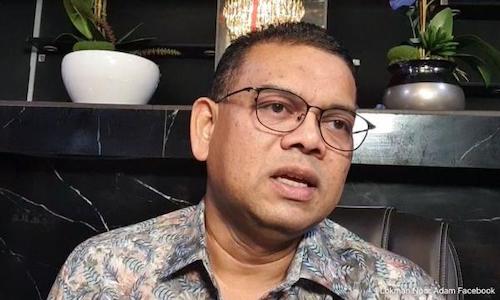 Lokman Adam said  Dr Mahathir, Tun Daim and Halim Saad have been summoned by the MACC
Sources said the investigation also focused on transactions from the sale of shares of the listed company and that the investigation also covered the ownership of valuable assets owned by a businessman with the title of Tan Sri and a former senior minister and their family members.
The assets owned are estimated to be worth billions of ringgit both inside and outside the country.
They are investigated under the MACC Act 2009 and the AMLATFPUAA.
The source added that MACC had also recorded the testimony of about 14 witnesses in the past few weeks, including business figures and former senior ministers related to the confidential documents revealed by the Pandora Papers.
Among the names mentioned in the Pandora Papers were former finance minister Tun Daim Zainuddin, Deputy Prime Minister Datuk Seri Ahmad Zahid Hamidi, International Trade and Industry Minister Tengku Datuk Seri Zafrul Abdul Aziz and Selayang MP William Leong.