Court of Appeal sets June 22 to hand down decision in Rosmah's case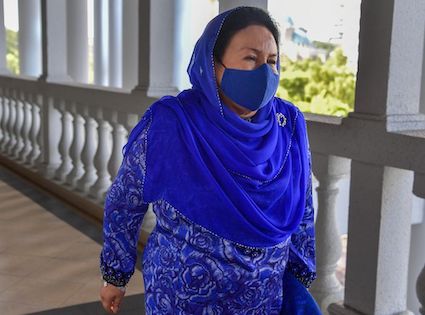 (The Star) – The Court of Appeal has fixed June 22 to deliver its decision in an appeal filed by Datin Seri Rosmah Mansor in her bid to challenge the appointment of the late Datuk Seri Gopal Sri Ram as the lead prosecutor in her RM1.25bil solar hybrid project corruption case.
A three-judge panel chaired by Justice Hanipah Farikullah said that the panel needed more time to consider the comprehensive submissions by parties and therefore reserved its decision until the said date.
"We need to read the legal authorities and the appeal records," she said here on Thursday (May 18).
The other judges on the bench were Justices Che Mohd Ruzima Ghazali and See Mee Chun.