Kelantan Bomba chief says MP didn't seek permission to channel water from hydrant to residents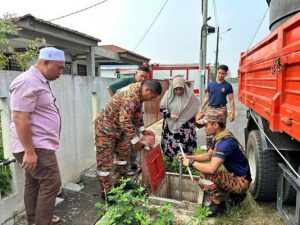 Rantau Panjang MP Datuk Siti Zailah Mohd Yusoff did not get prior permission to open up a fire hydrant for the use of residents in her constituency facing a water shortage last week, according to Kelantan Fire and Rescue Department chief Zainal Madasin.
(MMO) – Zainal said he had also checked with the state water authority, Air Kelantan Sdn Bhd (AKSB), and neither agency received any request from the PAS lawmaker, news portal Malaysiakini reported today.
"There was no letter, not one word asking permission from us.
"I have also contacted the AKSB managing director Nazmi Ghazali Azmi and he told me he didn't get any request either," he was quoted as saying.
The news portal reported that Zainal and Nazmi have filed police reports to initiate investigations into the issue.