Why raise oil royalties issue now, PH man asks PAS MP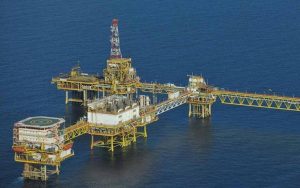 "These were not heard or acted upon when PAS was in power in Putrajaya, but exploded again when it became the opposition"
(FMT) – Terengganu Amanah chief Raja Kamarul Bahrin Shah says the Islamic party had kept silent when it was part of the PN government.
A Pakatan Harapan (PH) leader has questioned a PAS MP's push for Putrajaya to pay oil royalties to the Kelantan and Terengganu state governments.
PAS' Pasir Mas MP Ahmad Fadhli Shaari yesterday demanded that Putrajaya pay oil royalties to the two state governments instead of redrafting the policy and scope of "wang ehsan", or goodwill payments.
In a statement today, Terengganu PH chief Raja Kamarul Bahrin Shah said it is strange that oil royalties has become an issue to PAS now "when all its ministers kept silent when in the Perikatan Nasional-led government".
"Were PAS ministers and deputy ministers afraid of losing their positions if they spoke out about the issue?
"A genuine and sincere struggle should not be seasonal," said the Terengganu Amanah head, adding that it should not matter if PAS is in the government or the opposition when choosing to raise such issues.
Raja Kamarul also noted that PAS is highlighting other issues which they had kept mum about while in the federal government, such as hudud law, gambling, and the LGBT community.
"These were not heard or acted upon when PAS was in power in Putrajaya, but exploded again when it became the opposition," he said.
Deputy finance minister Ahmad Maslan had said in the Dewan Rakyat his ministry would be redrafting the policy and scope of goodwill payments to the Kelantan and Terengganu governments.
Ahmad also revealed that goodwill payments to Kelantan last year totalled RM344.60 million, while Terengganu received RM1.69 billion.