Umno no longer thinking about MN, says sec-gen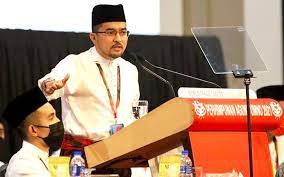 Asyraf Wajdi Dusuki says the party is focused on its role in the unity government.
(FMT) – Umno is no longer thinking about Muafakat Nasional (MN), its pact with PAS, and is instead focused on its role in the unity government, says the party's secretary-general, Asyraf Wajdi Dusuki.
According to a Utusan Malaysia report, Asyraf said the party made its stand on MN after PAS was seen to have "betrayed" Umno by working with Bersatu.
"Today, we are focused on the Yang di-Pertuan Agong's wish for unity, not just with regards to Malays and Islam, but the country.
"Why were they (PAS) so arrogant, rejecting the Agong's wish from the start? We need to focus on stability," he said.
Tuan Ibrahim said even though Umno and PAS were on different sides of the divide, there was a need to unite Muslims.
MN was formed in the aftermath of the 14th general election and saw Umno and PAS working together to "unite the ummah".
Asyraf also questioned PAS' commitment to uniting the ummah after Perikatan Nasional (PN), of which PAS is a member, rejected Pejuang's application to join the coalition.
Previously, Tuan Ibrahim said PN rejected Pejuang's application because it did not want to complicate seat allocations for the coming six state elections.
Aysraf said this showed PN was prioritising seat allocations and winning elections over the unity of the ummah.