Ahmad Fadhli threatens action against those labelling Pas as 'Taliban Government'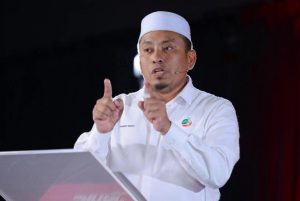 Pas youth chief Ahmad Fadhli Shaari (PN-Pasir Mas) has warned immediate action would be taken against those describing Pas-led state governments as 'Taliban governments'.
(Sinar Daily) – Fadhli said the statements seemed to claim that the country would be similar to Taliban-led Afghanistan if Pas were to lead.
"There is no need to quote the usual phrases from A, B and so on.
"Kelantan has been governed by Pas for over 30 years. What kind of Taliban state would allow the largest Sitting Buddha in Southeast Asia to remain?
"If you want to say Pas it a 'Taliban government', this is a provocative statement and actions should be taken immediately," he said in the Dewan Rakyat, here, on Thursday.
He said so when delivering his speech during the Royal Decree debate that touched on the need for Malaysians to avoid all racial issues.
He raised several issues that had racist statements issued by certain parties including allegations from DAP activist Hew Kuan Yew during the 15th General Election (GE15).
"These are the issues Your Honour, I will not blame anyone. Everything is already under police investigation.
"This included when Bagan MP (Lim Guan Eng) asked what was the status of the investigation (on the slaughter issue), I also want to ask what is the status of this 'Superman Hew' investigation?" he questioned.