Ismail predicts doom for 'same old' Umno at state polls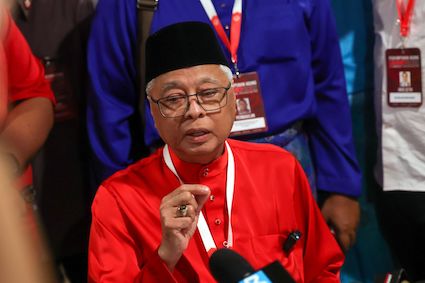 The former prime minister says Umno appears to have learnt nothing from its general election defeat, and that the demographics of voters do not favour it.
(MalaysiaNow) – Former prime minister Ismail Sabri Yaakob has warned of a repeat of Umno's historic defeat at the recent polls in the six states that will be holding elections this year, criticising recent moves by the party leadership ignoring the message sent by younger voters who rejected them last year.
Ismail, the Umno vice-president and among those who opposed party chief Ahmad Zahid Hamidi's recent purging of vocal prominent leaders and members, said there was a need to show young voters that their demands were being heard as the last general election showed that it was ultimately their votes that turned the tide against Umno.
"Now we must realise that the voters who ultimately make up the numbers in this country are the young voters. A clear message needs to be given to young voters, so that they have new hope for our party.
"But the signal must be in tune with with their idealism. They are asking for human rights, openness, transparency, the right to expression," Ismail, who led a fragile government for some 16 months before being pressured into calling for elections, told Utusan Malaysia recently.
He said despite Umno's biggest electoral setback, which saw its parliamentary share reduced to 26 seats as the party was decimated in the Malay heartlands, the party appeared to be in "reverse" mode.
"We are sending them (young voters) the wrong signal. They believe that there is no democracy in Umno, and that anyone who speaks up will be chopped, sacked and suspended.
"They want freedom for members. They will not join a party that restricts their freedom.
"If we give them these wrong signals, there will not be any new hope or change for the party, and it will be hard for us to attract young voters," he said.