Report: Zambry, Asyraf Wajdi and Azalina among challengers for Umno veep post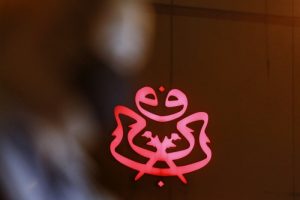 (MMO) – Nine party bigwigs are said to be vying for the Umno vice-president position in the party's election this March.
Three of the nine expected to contest are Datuk Seri Ismail Sabri Yaakob, Datuk Seri Khaled Nordin and Datuk Seri Mahdzir Khalid, who are incumbents of the post.
Other Umno members who are seen as pro-president are also expected to contest.
They are Datuk Seri Zambry Kadir, Datuk Seri Asyraf Wajdi Dusuki, Datuk Seri Azalina Othman Said and Datuk Seri Shamsul Anuar Nasarah.
Datuk Seri Johari Abdul Ghani and Datuk Seri Hasni Mohammad are also said to be interested in running for the position.
"Sembrong MP Datuk Seri Hishammuddin Hussein and former Youth chief Khairy Jamaluddin also wanted to run for the position of vice-president but they have been dismissed and suspended.
"There are only nine names left on the list so far," Utusan Malaysia reported, quoting a source, yesterday.
Malay Mail has yet to independently verify the report.
All of those listed have held positions in the party — Zambry who was previously Barisan Nasional (BN) secretary-general, Shamsul Anuar (BN information chief), Asyraf Wajdi was Youth chief from 2018 to 2021 and Azalina was the former Umno Wanita chief.
As for Johari, he was the party's regional division chief and is the only Umno member who won the Titiwangsa parliamentary seat while Hasni is the former Johor Menteri Besar.
It was reported that the Umno supreme council meeting had decided that the party's election will begin on February 1, involving meetings and elections for the branch, Youth, Wanita and Puteri wing.
As for the date of candidate registration to contest for division and central, that will commence on February 13 and will close on February 26, 5pm.