Operators urge action over cost of raw items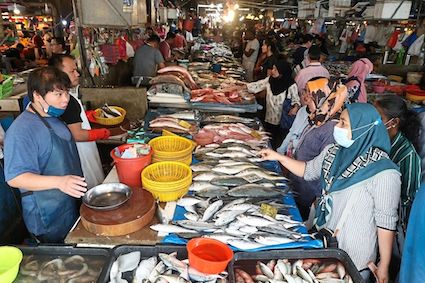 (The Star) – The Federation of Malaysian Consumers Associations (Fomca) says the price of food in restaurants has been going up since last year.Its chief executive officer, Dr Saravanan Thambirajah, said consumers are forking out more money for food items which have increased between 10% and 40%.
"Dishes with fish and chicken are more expensive, especially the former, as the prices are not stable.
"The short-term measures by the government will not bring about much changes as Malaysia is highly dependent on imports," said Saravanan, adding that the way to mitigate the situation was to get more people to take up farming.
"We must come up with proper food security because 10 years down the line, we will face more challenges,'' he added.
Consumers Association of Penang (CAP) education officer NV Subbarow said their survey found that even hawker food had become more expensive now.
On higher food prices at restaurants, Subbarow said consumers must change their selection of food and not fill their plates with many dishes which will cause them to pay a high price.
"Restaurant owners have also complained to CAP about the rising cost of raw materials, affecting the prices of food items.
"They want the government to control the price or reduce the import tax on the items," he said.
Federal Territory Bumiputera Petty Traders Association president Datuk Seri Rosli Sulaiman said once prices go up, it is always difficult for them to come down.
"Pricing of food is based on the ingredients. For example, cucumber is priced at RM4.80 per kg yesterday and a few days ago it was RM4.50 while a carton of sweetened milk was RM103 previously and now it is RM133,'' said Rosli, adding that if government was serious about capping the prices of food items, they have to subsidise chicken feed and fertilisers to reduce production cost.
Mydin Mohamed Holdings Bhd managing director Datuk Ameer Ali Mydin said prices of food is higher now because the raw items that go into cooking the dishes have shot up in price.
Despite what the government has claimed on the issue, he said the 15% to 20% increase in food prices tallied with the cost of operations and production.
"If you add all the factors, including increase of electricity tariffs, amendment to Employment Act with increase in payroll, labour shortage and cost of raw items, there is no reason for the prices to come down,'' he added.