Ex-Goldman banker Roger Ng found guilty in 1MDB fraud scheme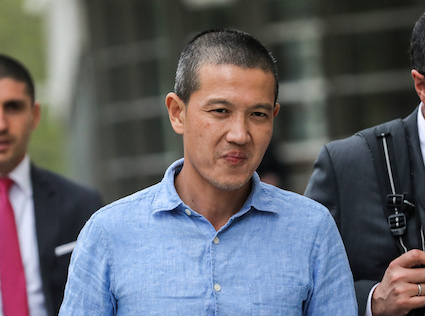 (Bloomberg) – Roger Ng, the only Goldman Sachs banker to go to trial over the global 1MDB scandal, was found guilty for his role in the epic looting of the Malaysian fund.
Ng, 49, was convicted of all three counts in the case, including conspiring to violate US anti-bribery laws and conspiring to launder money. He faces as many as 30 years in prison.
The verdict came after an eight-week federal trial in Brooklyn, New York, that featured startling confessions from Tim Leissner, Ng's boss at the time.
Leissner, who pleaded guilty, was the key witness against the former Goldman Sachs Group Inc. banker.
On the stand, he admitted to telling a raft of personal and professional lies in the multibillion-dollar plunder of 1Malaysia Development Bhd, for which Goldman arranged a trio of bond deals.
It's a hard-won victory for the US in the aftermath of fraud surrounding the sovereign wealth fund, set up to help Malaysia's people and economy but instead was used to line the pockets of government officials, bankers and intermediaries with an estimated US$2.7bil.
Alleged mastermind Jho Low, who the US says bribed government officials to win the business for Goldman – and a US$1.42bil jackpot for himself – remains at large.
Proceeds from the scam were used on items including a US$200mil super-yacht and to finance "The Wolf of Wall Street."
The case was a black mark on Goldman. In 2020, a Goldman unit admitted it had conspired to violate US anti-bribery laws, the first guilty plea ever for the firm, founded in 1869.
The bank paid more than US$2.9bil, the largest US penalty of its kind in US history, and more than US$5bil globally for its role in the scheme.