Ex-Goldman banker Roger Ng's fate now in hands of jury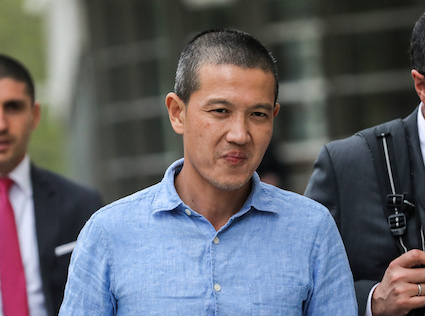 (BLOOMBERG): The fate of former Goldman Sachs banker Roger Ng, who is accused of conspiring to loot billions of dollars from Malaysian wealth fund 1MDB, is now in the jury's hands.
The jurors, in federal court in Brooklyn, New York, began deliberating on the charges – conspiring to violate United States anti-bribery laws and to launder money – after the judge instructed them on the law Tuesday (April 5) afternoon.
Ng is the only Goldman Sachs Group Inc banker to go to trial in a case that saw the firm pay US$5bil (RM21bil) in penalties and its Malaysian unit plead guilty, one of the biggest blows to Goldman in its history.
Prosecutors called Ng a critical player in a bribe-paying and money-laundering scheme masterminded by Malaysian financier Low Taek Jho, better known as Jho Low, in which US$2.7bil (RM11.4bil) was siphoned from the fund, 1Malaysia Development Bhd. Goldman arranged bond deals for 1MDB.
The trial, which began with opening statements on Feb 14, featured Ng's former boss, Tim Leissner, as the government's star witness.
Leissner pleaded guilty and is cooperating with the US, for which he could win leniency at sentencing. Jho Low alone collected at least US$1.42bil (RM6bil) from the fraud, while he allegedly paid Ng US$35.1mil (RM148mil) in kickbacks and Leissner received more than US$60mil (RM253mil), according to the US.
Ng, 49, faces as many as 30 years in prison if convicted on all counts.
Leissner, who was Goldman's South-East Asia chairman, was the highest-ranking Goldman banker to plead guilty to the scheme to plunder 1MDB while Ng was the firm's head of investment banking in Malaysia.
Low, who the United States says bribed government officials in Malaysia and Abu Dhabi to win the business for Goldman – and a jackpot for himself – is still at large. Former Malaysian prime minister Datuk Seri Najib Razak was convicted in Malaysia in 2020 on charges including money laundering and corruption and sentenced to 12 years in prison. He is appealing.
The case is US v Low Taek Jho, 18-cr-538, US District Court, Eastern District of New York (Brooklyn).