Matriculation intake: MIC hoodwinking everyone?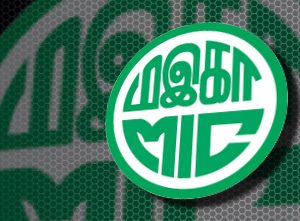 (FMT) – In the future, Indians will only need to highlight their woes directly to the government for it to be addressed and attended to. And this will effectively render MIC, its ministers and deputy ministers irrelevant.
The party's failure to ensure 1,500 Indian students get matriculation seats points towards that direction.
Has MIC been hoodwinking the Malaysian Indian community? If the recent matriculation seat allocation fiasco is any measure then it seems so.
When Prime Minister Najib Tun Razak announced in 2011 that the government would allocate 1,500 matriculation seats for Indians from the 28,000 seats available nationwide, there was euphoria. But in actual fact only 900 Indian students were allocated seats in the 2012 intake.
The government gave no reason for the shortchange and MIC which claims to have 680,000 members said "nothing".
In 2013, an astounding 6,185 Indian students applied for the 1,500 seats but according to the Matriculation Department only 892 students took up the offer. But NGOs campaigning on the issue claimed the numbers were less.
The drop in numbers from the previous year sent shock waves in the community with many questioning why so few were picked. Many who obtained 10As in their Sijil Pelajaran Malaysia (SPM) had not secured seats and were, strangely enough, deemed "unqualified."
The disclosure saw affected students, parents and NGOs protesting the injustice.
New truth?
Following the outcry, deputy Education Minister P Kamalanathan, who is also an MIC central working committee member, issued a statement defending his ministry.
He said 1,850 seats were allocated but only 892 students took it up.
Two days later on June 26, Education Minister and Deputy Prime Minister Muhyiddin Yassin confirmed that 1,800 Indian students were offered matriculation seats. He later reportedly said that the cabinet had discussed the issue and decided to fulfill the government's promise to allocate 1,500 seats for Indian students.
The question now is which one of the two elected Education Ministry official is lying?
Why is there an inconsistency in the numbers of seats allotted for Indian students?
A new 'controversy' arose yesterday when some 50 angry parents, NGO and opposition leaders gathered to protest in front of the Education Ministry in Putrajaya.
Their actions earned a response from the Matriculation Department, who until now had been silent on the issue.
While the department said it would re-look at 333 applications who were earlier rejected, a more interesting 'truth' emerged which further surprised parents and NGO leaders.
According to the protesters, they had compiled a list of eligible students who had applied but were rejected and had forwarded the list to MIC deputy president-cum Health Minister Dr S Subramaniam and Kamalanathan.
A copy of the list was also forwarded to the MIC headquarters.
Wealthy MIC leaders?
But according to the Matriculation Department, they had not received any list from MIC leaders. 
Read more at: http://www.freemalaysiatoday.com/category/opinion/2013/07/06/matriculation-intake-mic-hoodwinking-everyone/