Despite claims, Zaid says not rejoining PKR
(The Malaysian Insider) – Datuk Zaid Ibrahim today denied rumours that he would be rejoining PKR, saying that allegations of discussions between him and Nurul Izzah Anwar on the matter were untrue.
The KITA president was responding to the contents of a letter being circulated on blogs, which alleged he had met the PKR vice-president to discuss his return to the Pakatan Rakyat leadership.
"I do not know anything about these allegations. Since leaving PKR, I have not been in touch with either Nurul (Izzah Anwar), (Datuk Seri) Anwar (Ibrahim) or Kak Wan (Datuk Seri Wan Azizah Wan Ismail).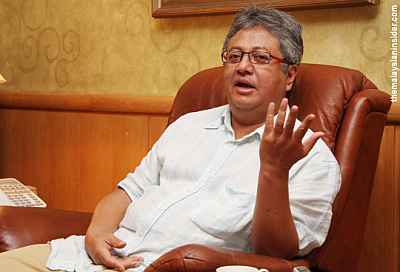 "So do not connect me to this; they have to settle their own problems," Zaid (picture) said today.
The letter circulated online claimed that Nurul Izzah had offered Zaid to contest the Petaling Jaya Selatan seat in the next general election. The seat is now held by PKR's Hee Loy Sian.
Online portals and blogs, including Malaysia Today, have claimed the letter was written by Nurul Izzah's political enemies within PKR, following speculation that she would become PR's future candidate for prime minister.
Zaid was once in the running for PKR's deputy presidency against Azmin Ali and Mustapha Kamil Ayub before he pulled out and quit the party last year.