MACC confirms probe of lawyer linked to 1MDB asset recovery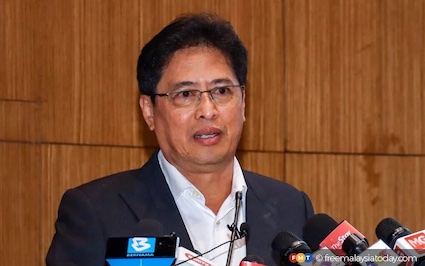 (FMT) – Anti-corruption chief commissioner Azam Baki has confirmed an ongoing investigation against a lawyer involved in efforts to recover assets of the troubled government investment company 1MDB.
Azam said the lawyer was among those investigated under the Malaysian Anti-Corruption Commission Act and the law against money laundering and proceeds of unlawful act, Malaysiakini reported.
Azam did not name the lawyer involved.
His comments came hours after MACC was reported to have raided the legal firm that represents Perikatan Nasional chairman Muhyiddin Yassin.
More than 10 MACC officers were reported to have been part of the raid in Kuala Lumpur. Muhyiddin also confirmed the raid in an election campaign speech in which he accused the authorities of abusing their power.