Malaysia to spend RM400 million to subsidise imported rice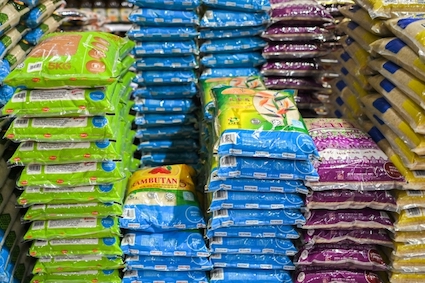 (CNA) – Malaysia's Prime Minister Anwar Ibrahim has threatened legal action against anyone found hoarding rice, as concern over rising prices and supply shortages have led to consumers stockpiling local grains.
Malaysia, which imports about 38 per cent of its rice needs, is among countries feeling the impact of export restrictions imposed by top rice producers like India, leading to panic-buying by consumers and higher prices.
"If anyone dares to take advantage when people are struggling to find rice … you hoard, we will find you, sue you, and take you to court," Anwar said at a rally late on Monday (Oct 2).
The agricultural and food security ministry has been instructed to step up enforcement and monitoring to curb hoarding, he said.
The price of imported white rice in Malaysia has increased by over 30 per cent in the past month, prompting higher demand for local rice, prices of which are capped by the government.
Malaysia on Monday announced measures to try to cool rice prices, including a subsidy of 950 ringgit (US$201.10) per ton for imported white rice in Sabah and Sarawak states from Oct 5.
All government contracts for rice procurement will also involve purchasing imported white rice instead of the local variety, as a means of ensuring sufficient supply of the local grain in the market.
Anwar said nearly 400 million ringgit in subsidies would be channelled for government facilities, such as military camps, police and school dormitories, for buying imported rice, which could allow local rice supply to increase by about 5 per cent.