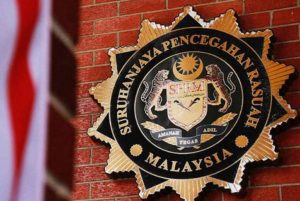 An aide to caretaker Kedah Mentri Besar Datuk Seri Muhammad Sanusi Md Nor has been arrested and remanded for allegedly demanding RM1mil in connection with the mining of rare earth elements (REE) in the state.
(MSN News) – It is learnt that the suspect, in his 50s, had asked for the money from a company owner.
It is unclear which company the officer had allegedly asked money from.
The suspect was arrested at the Malaysian Anti-Corruption Commission (MACC) office in Alor Setar at about 8pm on Sunday.
A three-day remand order until July 26 was then issued by magistrate Muhammad Zul Hilmi Latif at the Alor Setar Magistrate's Court.
MACC senior director of investigation Datuk Seri Hishammuddin Hashim confirmed the arrest, and said the man was the fourth suspect held over the case.
Earlier, the chief executive officer of Mentri Besar Kedah Incorporated, a company director and an assistant to a company owner were remanded.
MACC has opened investigations into allegations of power abuse over the issue of mining REE, believed to have been conducted illegally.
The anti-graft body also said it would call up Muhammad Sanusi.
On July 20, MACC chief commissioner Tan Sri Azam Baki said 12 people had been questioned over the REE case.
Azam said his officers were also tracking down several other witnesses, including China nationals who had allegedly invested in the REE mining project in Sik, Kedah.