Felda settlers take to social media to question PM's claim on debt settlement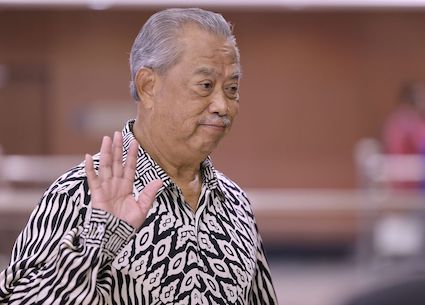 They insist that their debts were settled during Muhyiddin Yassin's tenure as prime minister.
(Malaysia Now) – Felda settlers have questioned recent remarks by Prime Minister Anwar Ibrahim on the disposal of debts amounting to some RM8.3 billion, filling the comment section of a live broadcast of his visit to a public university last weekend.
They queried Anwar's statement that the debts had been disposed of by his administration last month, and his response to Perikatan Nasional chairman Muhyiddin Yassin who had accused him of lying about the issue, insisting that a number of these debts had been paid off by the latter during his time as prime minister.
"Our debts were settled when 'abah' was prime minister," TikTok user Fayyad Ammsyar said, referring to Muhyiddin by his popular nickname.
Anwar had said on his visit to Universiti Utara Malaysia on Saturday that he signed the debt settlement at the end of June.
But TikTok user Ummi Nurul said the debts had been settled a year ago.
"It's been a year," Ummi added.
Others meanwhile asked what agreement or document Anwar had signed at his office.
"Did he start a new Felda?" asked Wawa Zali_20, while yet others voiced distrust in the prime minister.
Muhyiddin, in his response to Anwar, said the resolution of the settlers' debt was implemented during his tenure as prime minister, and that this was confirmed by the minister in the Prime Minister's Department in a parliamentary response on Feb 23.
He said the minister had stated that the resolution of the settlers' debt was carried out in 2021.
On Facebook, some users said Anwar was trying to take the credit for the efforts of the previous administration.
"This Anwar, #doneclaim the work of others," said AreWie Ma'dee.
"He just wants to 'claim' and get the credit for the work," said Anas Mohd.
Others meanwhile mocked Anwar, saying he might have signed another document instead of the agreement to settle their debts.
"Was it a document to change the Felda chairman?" asked Ayob Abu Bakar.
"Maybe the prime minister wants to open a new Felda," said Azman Ahmad.