Fahmi: Malaysian government to step up social media censorship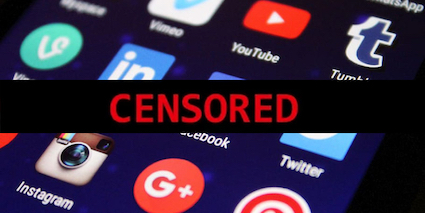 (Bernama) – The Communications and Digital Ministry (KKD) will monitor and block the spread of any video on deviant teachings, including those from neighbouring countries that go viral on social media.
Its minister, Fahmi Fadzil said his ministry, through the Malaysian Communications and Multimedia Commission (MCMC) will work with the Malaysian Islamic Development Department (JAKIM) and state religious councils in identifying and curbing the spread of such material.
"We will not only block the spread but also take action against those involved. So that's why we always provide reminders to avoid spreading slanderous material that involve the three Rs (race, religion and royalty), including deviant teachings.
"So let us continue monitoring, and when we get a request or application to take action, MCMC will immediately contact the platform service provider," he said while launching Indah Water Konsortium Sdn Bhd (IWK) Eco Park@Pantai Dalam here last night.
A video depicting a ceremony linked to deviant teachings that glorified Israel at a boarding school in a neighbouring country had gone viral and caused public concern.
Besides the issue of deviant teachings, KKD will also take action against the spread of information linked to scams, frauds and the use of social platforms to sell restricted items, including drugs.