PAS expected to win hands down in Terengganu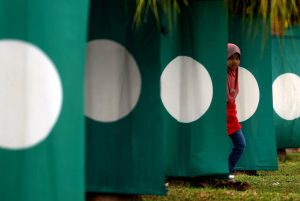 The prominent religiosity and perceived piety are important characteristics that voters will likely choose, rather than the livelihood issue as per other parts of the country.

 
(The Malaysian Reserve) – The 15th General Election (GE15) held last year will go down in history as one of the most intense and pivotal elections in Malaysia, earning the moniker "Mother of Elections". The highly anticipated victory of Datuk Seri Anwar Ibrahim, leader of Pakatan Harapan (PH), brought about significant changes in the country's political landscape. 
However, the completion of the electoral process awaits the outcome of six state elections in Terengganu, Kelantan, Penang, Selangor, Negri Sembilan and Kedah, as these states did not dissolve their ruling governments simultaneously with the others. 
The East Coast state of Terengganu, filled with sandy white beaches, beautiful islands and great food, went through its first state government change back in 1999 following the original "green wave" against Barisan Nasional (BN), when the Malay votes swung against the latter. 
BN wrested the state back in 2004 and after two decades, PAS made a comeback by winning it in 2018 and in GE15 when the Islamic party won all eight Parliamentary seats in Terengganu. 
Former Terengganu MB and PAS president Tan Sri Abdul Hadi Awang notably defended his seat in Marang, garnering a majority of 20,000 votes, having left his state seat of Rhu Rendang which he held from 1982. BN's total failure to win in Terengganu in 2018 masked the even worst performance by PH, which failed to win any seats.
Pacific Research Centre principal advisor of Malaysia and Senior Fellow at Singapore Institute of International Affairs Dr Oh Ei Sun predicted that it's likely PAS will continue its dominance in Terengganu. 
"Building on the green wave momentum, which was quite evident in the last GE especially in the East Coast, it would appear that PAS is likely to swoop back into power in Terengganu," he told The Malaysia Reserve (TMR).