Economist sounds alarm over Malays' low EPF savings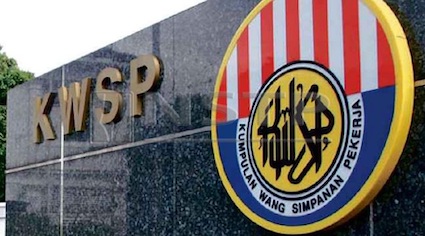 (FMT) – An economist has urged the government to find ways to replenish the retirement savings of Employees Provident Fund members, saying the situation among the Malays is especially worrying.
Barjoyai Bardai said the RM5,500 median savings of the Malays meant that many of the seven million EPF members from the community would not have enough to retire on.
The Universiti Tun Abdul Razak lecturer said EPF's minimum basic savings target was RM240,000 which should be able to generate around 6% interest per year. This should see pensioners earning around RM1,000 a month.
"If someone retires with RM50,000 in their EPF, they would be looking at annual returns of RM250 a month. That's not enough," he told FMT. "Imagine the situation of those who will retire with less than RM50,000. It's quite grim."
Last week, deputy finance minister Ahmad Maslan said the median EPF savings of Malays had dwindled from RM16,900 to RM5,500 due to withdrawals during the Covid-19 pandemic.
Ahmad said this was one of the reasons the government did not want to allow another round of withdrawals.
Barjoyai said if the problem of low savings was not resolved, many elderly Malays would be forced to continue working beyond retirement. The labour market would be filled by elderly people, he said.
"What about those who are incapable of working? They would be a burden on the government because they still have to be looked after."
On the government's one-off contribution of RM500 to EPF members aged between 40 and 54 with less than RM10,000 in their Account 1, Barjoyai said it would not help much as the amount was negligible.
Last Friday, finance minister Anwar Ibrahim announced the one-off contribution as part of Budget 2023, adding it would benefit two million EPF members at a cost of RM1 billion.
Former Klang MP Charles Santiago, meanwhile, called for a new social protection policy to ensure those with inadequate savings could survive after retirement.
"The main problem with the EPF is that people aren't earning enough, so you are not saving enough to cope with the rising cost of living."
He proposed the establishment of a fund for those who had retired but did not have sufficient savings.
"We can look at various ways to raise the funds, be it through bonds or contributions. The fund itself can be managed by EPF or Socso.
"But the idea is to help disburse funds to those who need it. In the meantime, the government needs to ramp up reskilling efforts to help workers earn more so they can save up for retirement."