Unfair that non-Muslims who insult Islam get jailed within 24 hours but …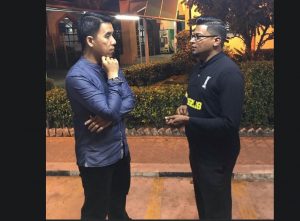 AN application by the Global Human Rights Federation (GHRF) to commence a private prosecution against two Muslim preachers who allegedly insulting non-Islamic faiths and religious practices has been rejected by the Shah Alam High Court today.
(Focus Malaysia) – High court judge Dr Wendy Ooi Su Ghee upheld the previous decision made by Magistrate Mohamad Redza Azhar Rezali on Sept 3, 2021 whereby the Deputy Public Prosecutor (DPP) had reasoned that the police had classified the case against Zamri Vinoth (main pic, right) and Firdaus Wong (main pic, left) as "No Further Action" (NFA), hence the Attorney-General's Chambers (AGC) was unwilling to proceed further on the matter.
Commenting on today's judgment, GHRF's president S. Shashi Kumar said more than 1,000 reports have been lodged against Zamri Vinoth for insulting non-Islamic faiths and religious practices.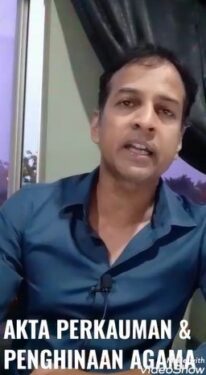 Towards this end, Shashi has himself submitted a compilation of their defamatory statements from Facebook and YouTube videos to the police but yet no action has been taken to- date.
"We are confident as we have enough sufficient evidence and proof to prosecute the duo," he pointed out in a media statement.
"The latest chain of events made it seems as if the government is giving Zamri, Firdaus and others a free rein to continue making similar 'seditious' statements' against non-Islamic faiths."
Shashi also lamented that many non-Muslims have been jailed within 24 hours for insulting Islam and Prophet Muhammad but when it comes to non-Islamic religions being insulted, the law enforcers "totally ignore the matter and we need to pursue on our own to seek justice".
"The same law should apply to all Malaysians without any such double standards or favouring any particular race or religion under the equal protection as enshrined by Article 8 of our Federal Constitution and the Rukun Negara (National Principles)," he stressed.