MACC to probe political donors linked to RM300m in frozen Bersatu bank accounts, says report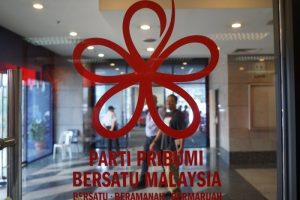 The Malaysian Anti-Corruption Commission (MACC) is investigating several Parti Pribumi Bersatu Malaysia (Bersatu) political donors who had allegedly offered bribes in return for projects during the previous administration.
(MMO) –  Malay daily Utusan Malaysia reported today that MACC investigations revealed that the political donors were identified as contractors who had allegedly paid out undisclosed sums of money to certain Bersatu members.
A MACC source said the contractors were identified following the anti-graft agency's investigation into several accounts belonging to Bersatu that were frozen at the end of last month.
"So far, the investigation papers initiating the probe are almost done and will take a week or two to complete.
"Several investigation papers have already been completed and are now with the Deputy Public Prosecutor," Utusan Malaysia's report quoted a source as saying.
The source added that the MACC investigating officer and Deputy Public Prosecutor will finalise investigations before determining if there is a case against the contractors.
"During the course of the investigations, it is understood that some of the individuals have been identified.
"Not all of them are linked to the alleged RM300 million that was obtained by the party and used for the previous election campaign," he said.
On the progress of the investigations, the source declined to confirm the involvement of Bersatu president (Tan Sri Muhyiddin Yassin) as well as the other political parties.
However, he said the names of those suspected to be involved will be finalised soon.
"Following that, MACC will determine if there is a case against them or they will be subjected to other actions," he said, stressing that the immediate focus is on the RM300 million in funds that went into Bersatu's bank accounts.
On February 1, MACC chief commissioner Tan Sri Azam Baki confirmed that the anti-graft agency had frozen Bersatu's bank accounts following investigations under the MACC Act 2009 and Anti-Money Laundering, Anti-Terrorism Financing and Proceeds of Unlawful Activities Act 2001.
It is understood that the accounts in question were frozen as part of the MACC's probe into alleged irregularities in the use of RM600 billion worth of public funds meant for the Covid-19 pandemic when Muhyiddin was the prime minister.
Several news reports also suggested that the MACC action was linked to allegations that Bersatu received donations from about 10 contractors who were said to have procured various public projects when the party was in government.
It is believed that the donations amounted to more than RM300 million.