Another Zahid scandal: The RFID toll payment scheme
SMTrack Bhd fails to obtain summary judgment against BERSATU's Che'Gu Bard in RM100 million defamation suit
(Malaysia Today) – Deputy Prime Minister Ahmad Zahid Hamidi has many scandals. As Minister of Home Affairs, he awarded many Kementerian Dalam Negeri projects to cronies.
He is now facing charges for accepting bribes.
Less known to the public is that as Deputy Prime Minister, he also took a slice of the toll payment system through his crony company – SM Track Bhd.
Badrul Hisham Shaharin a.k.a. Che'Gu Bard
Che'Gu Bard of Bersatu wrote about it. It an attempt to gag any disclosure, SMTrack sued him – asking for an injunction and damages of RM100 million.
Today, the Shah Alam High Court dismissed the application by SMTrack Bhd to obtain judgment of RM100 million on purported admission of fact by BERSATU's division information committee member, Badrul Hisham Shaharin, or better known as Che'Gu Bard, with costs.
After hearing the submissions by both parties, Judge Zaharah Binti Hussain ruled in favour of Che'Gu Bard and dismissed the plaintiff's application with costs. In the same hearing, the Judge also dismissed the plaintiff's application to disallow the defendant's amended defence.
In May last year, SM Track filed the defamation suit against Che'Gu Bard alleging defamatory publications on his Facebook page in relation to issues surrounding the Radio Frequency Identification (RFID) solution and claiming, amongst others, that SMTrack was benefiting from the RFID rollout. The articles by Che'Gu Bard linked the company to the Deputy Prime Minister Datuk Seri Ahmad Zahid Hamidi, following the appointment of his son-in-law, Datuk Saiful Nizam Mohd Yusoff, as an independent non-executive director of the company.
Therefore what Che'Gu Bad wrote abt Zahid's interest through his son-in-law is true.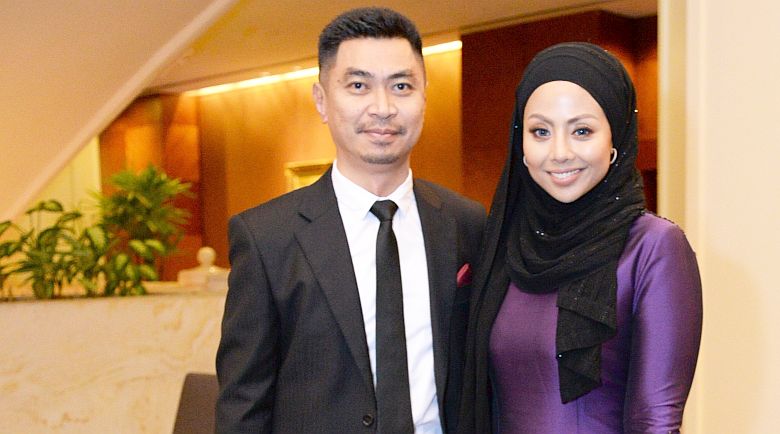 Datuk Saiful Nizam Mohd Yusoff and Datuk Nurul Hidayah Ahmad Zahid