1MDB: Roger Ng granted discharge not amounting to acquittal pending US trial conclusion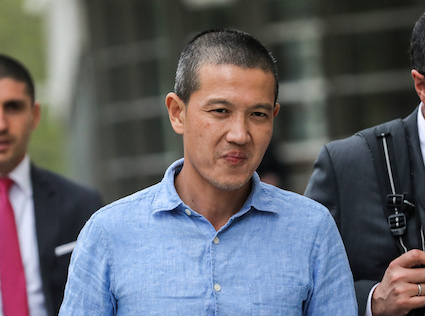 (Bernama) – The High Court here today issued former Goldman Sachs banker Roger Ng Chong Hwa a discharge not amounting to acquittal over four counts of abetting the company in the sale of security notes and bonds worth US$6.5 billion belonging to 1Malaysia Development Berhad (1MDB) subsidiaries.
Judge Datuk Muhammad Jamil Hussin made the ruling after deputy public prosecutor Zaki Asyraf Zubir made an application pending the sentencing phase at the Eastern District of New York court.
Zaki Asyraf had earlier said that the criminal trial against Ng at the United States court was completed and the sentencing, which was supposed to be done in December last year, was postponed to this February.
"The prosecution is still interested in pursuing this case in the future, but for the time being to avoid any party wasting their time, the prosecution requests that the accused be discharged not amounting to acquittal until all legal processes (in the US) are completed," he said.
Ng's counsel, Datuk Tan Hock Chuan, however, requested that his client be released and freed from all charges as the case had taken so much time.
On April 8 last year, Ng was found guilty by a court in the US for conspiring to embezzle hundreds of millions of dollars from 1MDB, but his sentence has yet to be decided.
On Dec 19, 2018, Ng pleaded not guilty to four counts of abetting Goldman Sachs over the sales of security notes and bonds by omitting material facts and making false statements.
He was charged with committing the offences at the 1MDB office, 8th Floor, IMC Tower, Jalan Sultan Ismail here between March 19, 2012 and Nov 11, 2013.
On Sept 2021, charges against Goldman Sachs International Ltd and two of its entities in Asia, Goldman Sachs (Asia) LLC and Goldman Sachs (Singapore) were dropped after High Court Judge Mohamed Zaini Mazlan allowed the prosecution's application to retract the charges.