Kit Siang: No Pakatan leader besides Dr M can draw Malay votes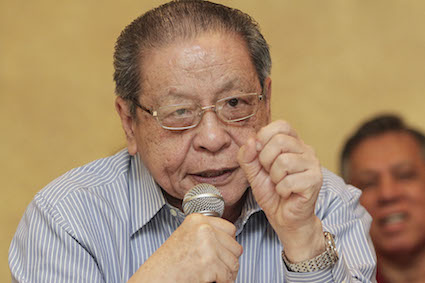 (MMO) – Pakatan Harapan (PH) lacks any personality capable of convincing rural Malay voters to support the pact aside from Tun Dr Mahathir Mohamad, said DAP's Lim Kit Siang.
In a dire reading of allies PKR and Amanah's efforts to branch out from urban seats, the DAP parliamentary leader insisted that Dr Mahathir was needed complement the pact's strength in cities and towns.
Lim said that unless the rural Malay voters can be convinced to support PH, then "gerrymandering and unfair democratic practices" would prevent the pact from winning the general election.
"If Mahathir cannot help create a wave of change among the rural Malay voters for the 14GE in the remaining 100 days, then no other  political leader could accomplish this 'Mission Impossible,'" he said in a statement.
A brewing movement dubbed #undirosak is forming among Malaysians on social media, calling for voters to deliberately spoil their ballots as a form of political protest.
Although the campaign is unaffiliated, its supporters appear to be young urban voters that are traditionally anti-establishment and sympathetic to the Opposition.
PKR president Datuk Seri Dr Wan Azizah Wan Ismail blamed the movement last week on "haters" of Dr Mahathir, whom she said were unhappy with PH's decision to nominate him as its candidate to be prime minister.
Dr Mahathir, 92, held the position from 1981 to 2003 and remains by far the country's longest-serving prime minister.