United Nations adopts Malaysia's resolution of moderation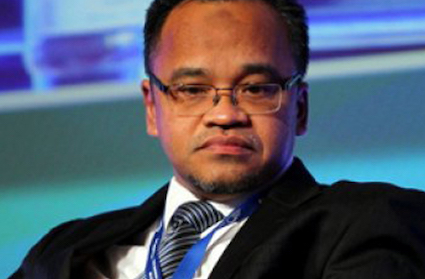 (NST) – Malaysia created history at the United Nations (UN), when the world body adopted Malaysia's resolution of moderation at its 72nd session of the General Assembly, here, today.
The Resolution was voted in favour of by 135 member nations of the UN, with the United States and Israel voting against the resolution. There were no abstention.
The content of the resolution was not only on the proclamation of 2019 as the International Year of Moderation but was also an effort to amplify the voices of moderation through the promotion of dialogue, tolerance, understanding and cooperation.
It also called for greater cooperation among the international community to further promote moderation as a value promoting peace and security besides the calling of international recognition and advocacy to Global Movement of Moderates (GMM).
The draft resolution was tabled by Malaysia's Permanent Representative to the UN, Datuk Seri Mohd Shahrul Ikram Yaakob, and was also attended by Executive Chairman and Chief Executive Officer of the Global Movement of Moderates Foundation (GMMF) Datuk Dr. Nasharudin Mat Isa.
The initiative is an inspiration of Prime Minister, Datuk Seri Najib Razak who in 2010 sought for the mobilisation of a movement of moderates. It was subsequently followed with the establishment of the GMMF, which was adopted by UN member states.
Nasharudin said the adoption of the resolution serves as a major recognition towards Malaysia and GMMF's efforts since the message of moderation as propagated by the nation since the answer and counter-narratives to terrorism or violent-extremism is through moderation.
This is in addition to moderation being utilised as a value towards inculcating global peaceful Coexistence, he said.
Nasharudin congratulated the Prime Minister, Foreign Affairs Ministry, the Malaysian Permanent Mission to New York as well as all Malaysians for successfully raising Malaysia's voice on moderation at the global platform.
He adds that the process of convincing the international community was no small feat and an arduous task.
Nasharudin reasoned that Malaysia's well-known track record of being a country and a society which practices moderation, tolerance and mutual respect, Malaysia's initiative was well-received by UN member states.
He adds that the GMMF had already made plans geared towards embarking on follow-up activities in disseminating the agenda and value of moderation, be it locally, regionally as well as globally.